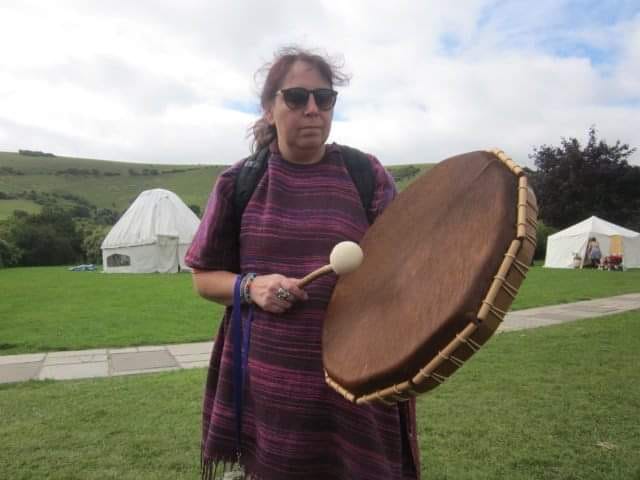 I am delighted to announce my new Shamanic Drum and Gong bath. The first one will be on Saturday 26th March 2022 in London Camden Town.
Book here
Some years ago I completed advanced shamanic pathways training which was an incredible journey and training with my teachers at Caer Corhrain. The training was set over a 6 month period with 5 full weekend sessions at the Shamanic Centre in Kent. This was a deep learning experience and at times even painful as the layers were stripped like the pealing of an onion. We learnt so much from crafting our own medicine tools including one of the rattles I often have at my sound baths. Click through to check it out, perhaps you feel the calling too!
I have felt a deep calling from both the Drum and Gong. For years I have worked more with the gong and not really answered the call of the drum although I am noticing how I am gradually being drawn to pick her up more and more during my gong baths. I used to start with a little heartbeat with my drum and now I find myself tempted to keep hold of her for much longer and more recently even some more in the middle and even towards the end of the gong and sound meditation. No more holding back, she is coming out to play, to journey, to aid healing and more.
I'm ready , are you
Join me on Saturday 26th March in Camden town, home of London Gong. More dates and times will follow. I will also have guest drummers joining me. First shamanic inspired Drum and Gong bath Saturday 26th March 6.30pm to 7.45pm. book now at https://bookwhen.com/londongong/e/ev-sz2q-20220326183000 There will be more shamanic inspired events in the following months.
For our full Calendar of events please visit
https://bookwhen.com/londongong