What's it like ?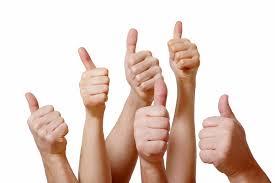 We had a mention on page 3 of The Times newspaper on 28th August 2019. We are towards the end of the article talking about the popularity of gong baths in London.
https://www.thetimes.co.uk/article/relax-with-a-legal-bong-in-a-gong-bath-zcm3cmxqd
It really helps those who have never experienced the beauty and power of a sound bath to have some idea from those who have. You really can not beat word of mouth so here we go some recent feedback I received.
Some recent feedback 
🙂
Camden Town Gong April 2019
Awesome. I felt wrapped in warmth and love with the past present and future merged as one. A great way to connect mind body and spirit, with the universe. I would highly recommend this as a treat to yourself. It beats the buzz of so many things. Wouldn't it be great if we had Gong Bath meditations at work? I would highly recommed London Gong.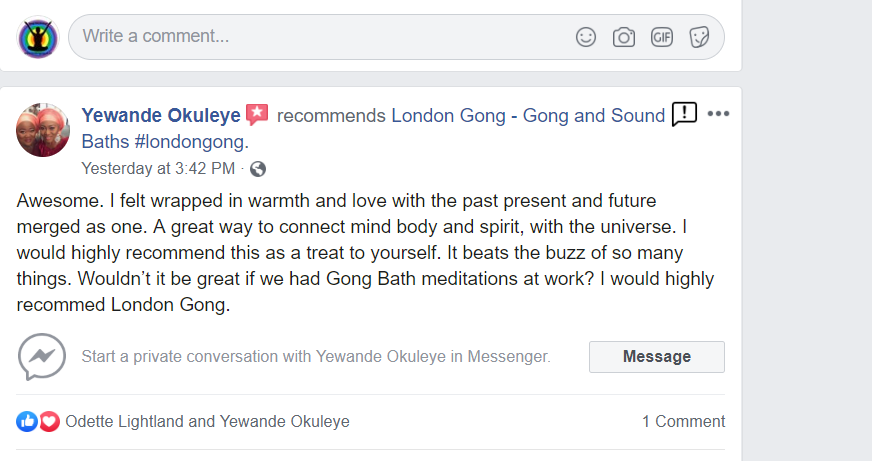 "The gong bath was a wonderful experience – the candles, the venue and feeling totally immersed in the sounds from the gongs. It was amazing and looking forward to another one. Feeling renewed and refreshed. "
"my husband who battles to have a full night's sleep – slept brilliantly last night!! Hurrah :-)"
"Thank you for a beautiful and very relaxing experience. I left feeling like I had had 8 hours sleep and felt extremely relaxed. I look forward to seeing you again."
Marian called me, she had her first ever gong bath with me on 9th June. It blew her away. She described it as a life changer, she hasn't stopped talking about it to everyone. She feels like something change, something shifted! She wants to come along to every session, and would love me to run it weekly.
Michaela sent me an email in May 
🙂
I just wanted to say how much I enjoyed the gong bath on Saturday. It was my first one and was an amazing experience which I can't wait to repeat. I slept very well that night with dreams for a change and I find that my concentration has also improved 
?
Regards
Micahela
"I just wanted to say that it seems to have had a very positive effect on me. One of the immediate effects (more easy to express anyway) was to help relive my lower back pain which had been a problem on and off for a while. Also my anxiety has been much more in check too as well as a sense of a weight lifting in some way. "
Mari
Thank you very much for a great intro to soundbaths – I did enjoy it very much. I felt all the instruments intensely and every single one was beautiful in its own right and brought out different sensations – very cool.  Thank you again for a great first time experience. (from Eva a Gong newbie )
It was totally awesome last night. Thank you so much. Totally lifted my mood and I was so relaxed after. It was a special one
🙂 thank you. Natasha
Victoria Ramos I went to the Gong bath at the Sadler Wells studios. It was wonderful. I was totally relaxed and my mind danced to the music of the gongs and other instruments. It was amazing how my creativity was unleashed and inspired by the gongs. What a wonderful experience. Thankyou Odette  for introducing me to Sound Meditation. You are awsome
I just wanted to say thank you for an amazing gong experience this evening.  It is the first time my partner and I have been to such an event and we both agreed it was a relaxing and took our breath away.  I look forward to attending again.   Anna 
Thank you so much for tonight. It was wonderful. I do hope I can come again I did enjoy every minute. You are very talented! Natasha
Just got home from a wonderful evening. The gong meditation with Odette was wonderful and we had a brilliant evening.  Janet
Last nite was amazing l travelled around the world with the different sounds.  Polly
Looking forward to another blissful gong bath. Xxx  Alise
I also enjoyed it. A very relaxing experience. Thanks Odette. Sally
Was great experience. . I would def do it again. X  Angela
Surprise Birthday Gong Bath – Thank you so much for taking the trouble and effort to bring the gong to us on Thursday… Adam loved it, it was a very special and memorable experience for him! 
Thank u for a beautiful journey. Would love to do it again soon. Monica
It was a wonderful, wonderful gong bath.  Thank you so much. you really are very talented. Chalona
Tonight I drove half-way across London to a new moon, 'letting go' sound bath with London Gong. I smiled the whole 1 hour during and all the way home. Thank you so much Odette for your magical, healing & joyful playing ? From my lovely friend Ali, a Yogi and Gong Player
Some Reviews from our brand new Shake Rattle and Gong™ 
"For my friend and I it was our first experience of a Gong Bath. I fell asleep and thought for a moment I was the only one in the room, but still could not open my eyes! At one stage I began to see visions as I think the vibrations started to open up my 'third eye'. I loved the 'Om Nama Shivaya' manthra which you played when we did the active part of the meditation.
Wonderful gong bath with an added active meditation at the beginning. Great stress release. Always love Odette's sessions.
Sun and Moon Festival Reviews
Angie and I offered Gong Baths at the Sun and Moon Festival. We had so many amazing comments from recipients, some who attended every session.  A few people have taken the time to send us their fabulous feedback.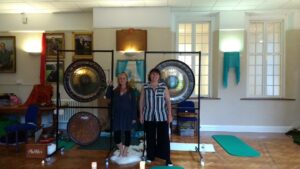 Amazing experience ! Thankyou ! – Anne (Sun and Moon Festival)
Thank You for your
Beautiful Gong Baths.
They were truly transformational
You have inspired me to buy a gong and offer Gong Baths were I live in Tunbridge Wells.
My little doggie ?Suzy? loved it too, plus I know it helped her healing as she is recovering from being hit by a van. I would love to come to more of your events.
Will keep an eye on your website for dates.
Bless You & Thank You.
You Wonderful, Beautiful Amazing Gong Goddess You!
?Lots?of??Love❤️
?Sapphire? & ?Suzy?
XXX
Gratitude for all you gave that night and for the pleasure of receiving
Much love x Jacqui
An utterly blissful 90 minutes, so beautifully and sensitively facilitated. Thank you. Fiona
Loved my first experience of a gong bath, the sounds were just amazing x Michael
Jan 2020 on Facebook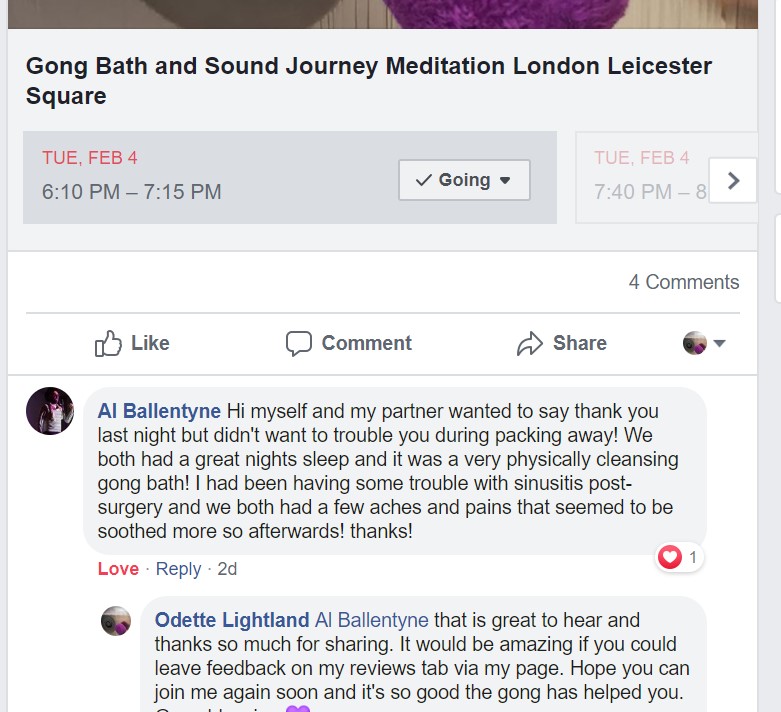 Jan 2020 by email
Great feedback by email from a new gong attendee in Jan 2020. This guy works with energy as a Tai Chi and Qi Gong teacher?? "just wanted to say thank you again for last night's session – it was a revelation to me in several different ways, not least the amount of energy I left with relative to the amount I'd entered with. I'll definitely be coming along to further events"