Full Moon Gong Bath Meditation Camden London 18th May 2019
18th May 2019 @ 4:50 pm

-

6:00 pm

£15.00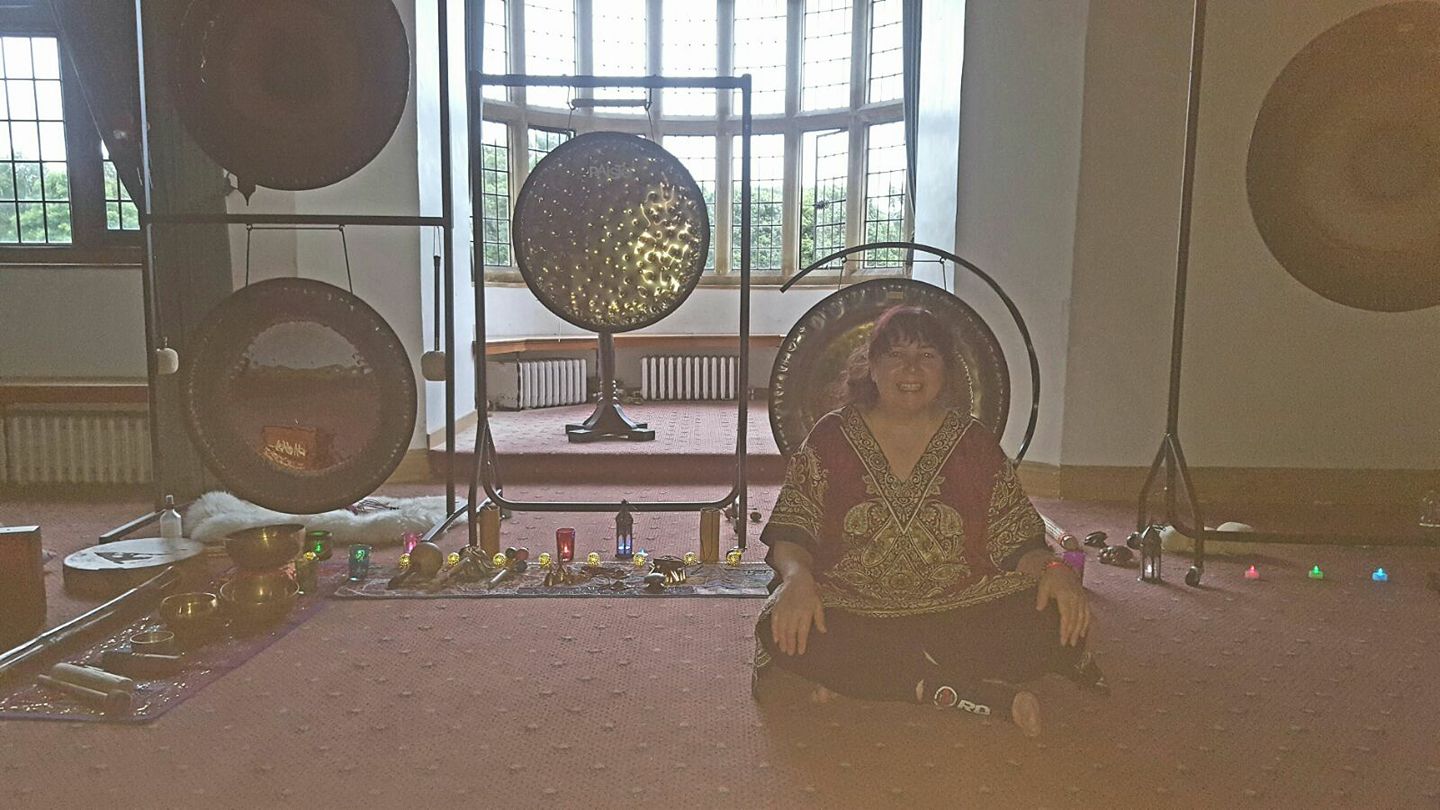 Full Moon Gong Bath Meditation and Sound Journey 18th May 2019 London – Camden Town 
Note this  week we start at 4.50pm and finishes at 6pm
Release, Relax, Recharge and Rejuvenate with a healing gong and sound journey in London, Camden Town.
If you are very moon sensitive you may well find a gong bath during this time extra supportive and possibly more powerful than usual for you.
May: Flower Moon
The Full Moon in May is known as the Flower Moon. Other names include the Corn Planting Moon, and the Milk Moon, while some named it the Hare Moon.
Lupine wildflowers start to bloom in May in North America, and may have inspired the Full Moon name Flower Moon.
Exchange
£15 in advance via web
£20 on the day subject to availability
Recent Feedback  
"Awesome. I felt wrapped in warmth and love with the past present and future merged as one. A great way to connect mind body and spirit, with the universe. I would highly recommend this as a treat to yourself. It beats the buzz of so many things. Wouldn't it be great if we had Gong Bath meditations at work? I would highly recommed London Gong."
"The gong bath was a wonderful experience – the candles, the venue and feeling totally immersed in the sounds from the gongs. It was amazing and looking forward to another one. Feeling renewed and refreshed. "
"my husband who battles to have a full night's sleep – slept brilliantly last night!! Hurrah :-)"
"Thank you for a beautiful and very relaxing experience. I left feeling like I had had 8 hours sleep and felt extremely relaxed. I look forward to seeing you again."
What's it like ?
It's like a safe, healthy, Alternative High for some, a creativity boost, a total release of stress, or just a release from your usual busy head space. Pure relaxation, and beautiful space to be in , possibly see colours or visions. A special and incredible Healing experience. Different for everyone, and even different each time!!
Fantastic for stress relief, relaxation, insomnia and more. Many people report back as having had 'the best night's sleep' after having attended.
No experience necessary. The Gongs and other instruments do all the work. All that is required is a willingness to accept and receive.
What to Bring
Please bring Mat/Blanket/Cushion and Water. This is important for your comfort and warmth. Seriously please PLEASE it's your experience, don't rock up without a mat!!!
If you need a Mat I have just a few at the venue and they can be reserved in advance on a first come basis.
Important re: arrivals
Ideally please arrive for 4.50pm which will give you ample time to register, settle in, take a few deep breaths allowing for a gentle transition from your journey to the gong space. We will observe a silence before the start.
Please do not arrive earlier than 4.50pm as we are prepping the room or later than 4.55pm as we require at least 5 minutes to register you in and settle down. Just after 4.55pm we will open the door to see if anyone is there, let them in and lock the door.  DO NOT BUZZ, you will not get in and you will disturb the session. See our refund policy below. (no refunds for late comers or no shows)
Facilitator:  Odette Kurland is a Gong Healer Practitioner, Reiki Master and Meditation Facilitator. Laughter Yoga Teacher/Trainer and Happiness faciliator. She has trained with various Gong teachers including Don Conreaux, Abby delSol, Tom Soltran and Sheila Whittaker.
Precautions
Pregnancy (not recommended under 3 months, due to unstable nature of any pregnancy during this first trimester)
– Tinnitus/Menieres/Epilepsy – any condition which is 'sound sensitive' or could be triggered by sound
– Metal Implants/pins/screws/pacemaker etc (can resonate the metal and also change rhythm of pacemaker)
Mental health condition (anyone with a serious Mental Health condition)
Feel free to contact Odette, should you have any questions.
Refund Policy
Sorry no refunds. However if you can no longer make it, you are welcome to transfer your ticket to a friend. Please informs us by email in advance of the name change for our register.  Please note due to the nature of the event, late admittance is not an option and Please PLEASE do not buzz if you are late as you will not get in and it will disturb those who have arrived on time/early.  
#gongbath #meditation #islington #londongong #soundhealing #soundbath #wellbeing
#healing  #camden #northlondon #londongong #londongongbaths