Cancelled Next Gong Bath 20th Jan Camden London
6th January 2018 @ 6:20 pm

-

7:30 pm

£15.00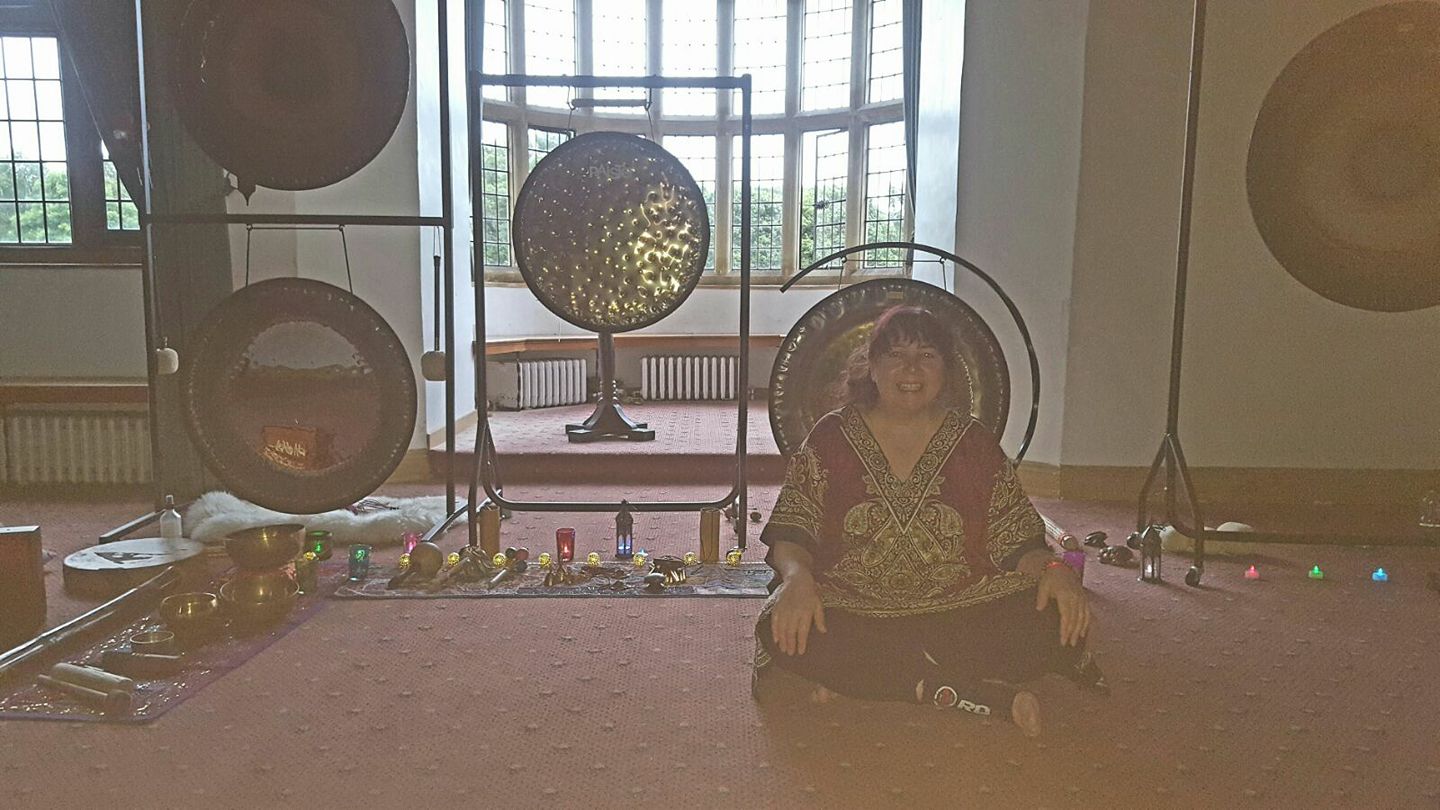 DATE CHANGE  Please note this Gong Bath has been cancelled. Next Gong 20th January. 
Saturday Gong Baths in Camden
Join us for a blissfully relaxing, dreamy, magical and healing sonic sound and gong bath in London. One of the most powerful ways to chillax and release stress. Ideal after a day mooching around Camden Market!!
What's it like ?
It's like a safe, healthy, Alternative High for some, a creativity boost, a total release of stress, or just a release from your usual busy head space. Pure relaxation, and beautiful space to be in , possibly see colours or visions. A special and incredible Healing experience. Different for everyone, and even different each time!!
Fantastic for stress relief, relaxation, insomnia and more. Many people report back as having had 'the best night's sleep' after having attended.
No experience necessary. The Gongs and other instruments do all the work. All that is required is a willingness to accept and receive.
What to Bring
Please bring Mat/Blanket/Cushion and Water. This is important for your comfort and warmth. Seriously please PLEASE it's your exprience, don't rock up without a mat!!!
Facilitator – Gong Master
Odette Kurland is a Gong Master, Reiki Master and Meditation Faclititator. She has trained with various Gong teachers including Don Conreaux, Abby delSol, Tom Soltran and Sheila Whittaker.
Precautions
Pregnancy (not recommended under 3 months, due to unstable nature of any pregnancy during this first trimester)
– Tinnitus/Menieres/Epilepsy – any condition which is 'sound sensitive' or could be triggered by sound
– Metal Implants/pins/screws/pacemaker etc (can resonate the metal and also change rhythm of pacemaker)
Mental health condition (anyone with a serious Mental Health condition)
Feel free to contact Odette, should you have any questions.
Refund Policy
Sorry no refunds. However if you can no longer make it, you are welcome to transfer your ticket to a friend. Please informs us by email in advance of the name change for our register.
#gongbath#meditation#islington#londongong#soundhealing#soundbath#wellbeing#healing#camden#northlondon