Gong Bath Meditation in London ( Angel & Islington ) 12th May
12th May 2017 @ 7:00 pm

-

8:15 pm

£15.00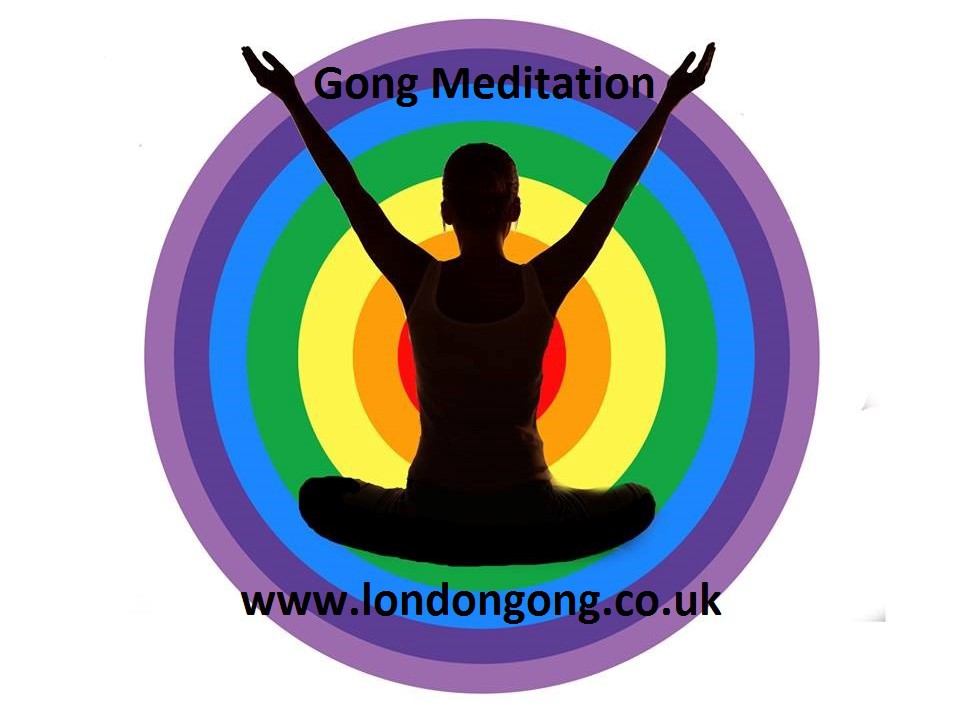 Gong Bath and Sound Meditation in London 12th May 2017, Angel & Islington 
A journey of sound to experience a deep and blissful state enhanced by the power of the gong.
Feeling Stressed ? Can't Sleep ? Feeling out of balance ?
Immerse yourself in the sound waves from a vibrating gong.
Fantastic for stress relief, relaxation, insomnia and so much more. Many people report back as having had 'the best night's sleep' after having attended.
What happens in a Gong Bath ?

You lie down fully clothed on a camping/yoga mat on the floor, warm and cosy with a blanket covering you whilst the Gongs and other Therapeutic instruments are played. The experience can feel different each and every time and for each person. Most commonly you will drift in to a space of deep relaxation ( a meditative state brought on by the sounds of the instruments ) you may fall asleep for some of the time, you may feel that you travel with the sounds, you may even see visions, perhaps colours or even hear other sounds.  Most importantly at the end, you can feel brighter, lighter, less stressed and re-energised. The gongs can also be very healing, helping to bring your mind, body and soul in to balance and even clear blockages. At the very least you are most likely to have a damn good sleep which is great for those suffering from insomnia. Some people report back as having felt the benefits and effects even a few days after the Gong Bath.
Note for those unable to lie down, it is possible to remain seated in a chair. Lying down is the most relaxing way to experience this fabulous meditation.
Benefits 
Gong sound can help to re-balance the physical, emotional and spiritual bodies. It has a profound affect on our cardiovascular, autonomic, endocrine and immune systems. It is an excellent holistic and complimentary therapy for stress related issues, depression, fatigue, anger and hostility, feelings of separation, loneliness, and fear along with many other conditions related to lack of balance and harmony in the body.
Do I need Experience of Meditation ?
NO Not at all. NO EXPERIENCE Necessary. The Gongs do all the work. All that is required is a willingness to accept and receive. It is relaxing and a great de-stress.
What to Bring
Please bring what you need for comfort lying down. Please bring Yoga Mats, blanket or light cover and head cushion. When we are at our most relaxed, our body temperature can drop! Best to be warm and comfy even wrap up in a sleeping bag. Water to re-hydrate.
Preperation
Light food only up to an hour beforehand unless earlier in the day. No alcohol before the gong bath and best not afterwards too.
Terms and Conditions and refund policy
Nothing like word of mouth! Check out our new Reviews Page on our website http://www.londongong.co.uk/reviews
Important
Important – Please arrive by 7.00pm (for a prompt 7.15pm start latest allowing ample time for settling in and a little quiet time before we start. I recommend you arrive a little early with time to relax for the best experience. Once the Gong Bath starts it will not be possible for latecomers to gain entry. PLEASE NOTE It will not be possible to gain late entry. Please do not ring the bell after the start as we will not have access to let you in. Also No refunds for non attendance or late attendees. 
Precautions:
Pregnancy (not recommended during the first trimester of pregnancy due to the unstable nature of any pregnancy) Tinnitus/Menieres/Epilepsy – any condition which is 'sound sensitive' or could be triggered by sound.  Metal Implants/pins/screws/pacemaker etc (can resonate the metal and also change rhythm of pacemaker) Mental health condition (anyone with a serious Mental Health condition)
Facilitator – Odette Kurland  
Gong Master, Reiki Master, Meditation Facilitator, Laughter Yoga Leader and Shamanic Practitioner. She has trained with various Gong teachers including Don Conreaux, Abby delSol, Tom Soltran and Sheila Whittaker.
Venue
We are at our fabulous new venue around the Clerkenwell area in the City, under 10 minutes stroll from Angel and Islington tube along main well lit roads, also in walking distance from Farringdon Station. We are just one stop on the tube from Kings Cross and Old Street. Excellent links for Euston.
Please note the entrance is the door in-between the buildings of 13 and 15 Amwell Street. There are two buzzers and a key pad. Either buzzer is fine.  !!! There is a sign on the door saying Escuela de Baile 🙂